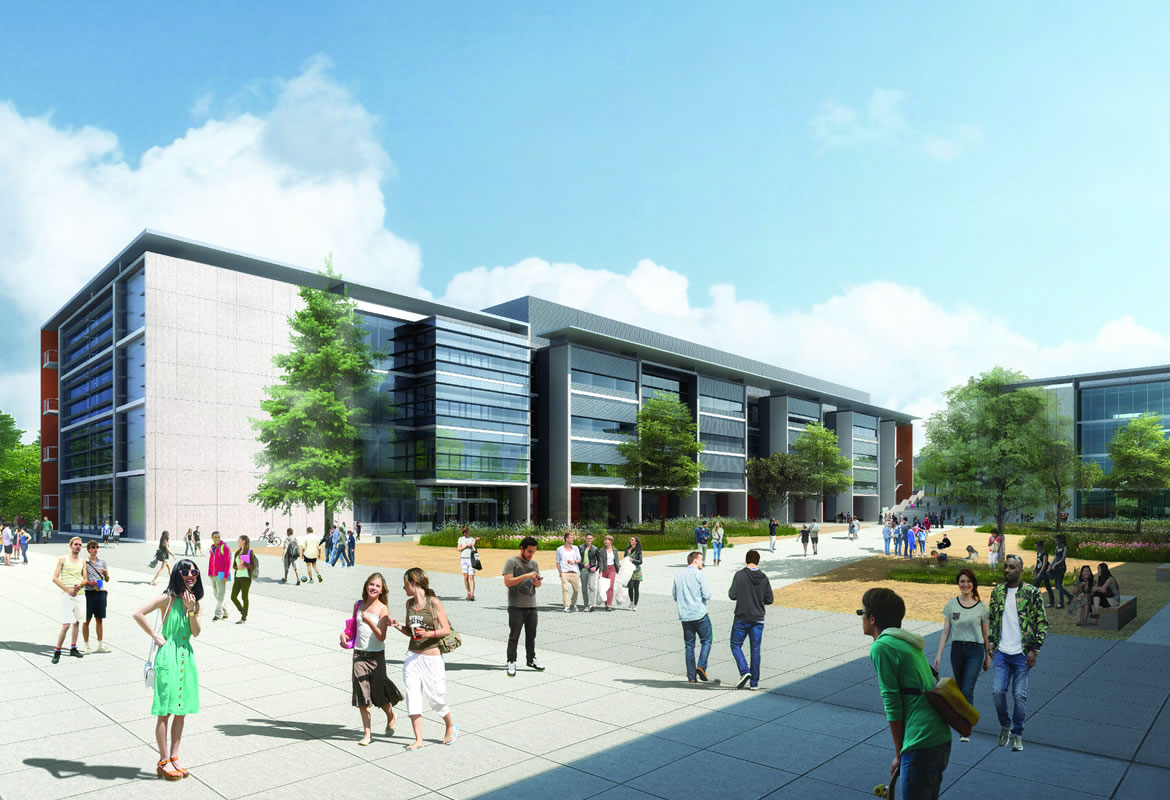 Overview
Lab 2A is one of three teaching and research buildings that anchors a new Academic Quad as part of the 2020 Project campus expansion initiative. The building consists of four floors above grade with a partial basement.  This basement nestles into UC Merced's existing topography and links the laboratory to the shaded loading dock.  
Within the building, the wet/dry laboratories are organized around modular planning principles that enables the configuration of the building to evolve over time.  At the intersection between research and class laboratories, building users have conference rooms, break rooms, and colloquy spaces arranged to bring people together across divisions and departments to create dynamic learning environments.
The architectural expression of the building builds on the contextual legacy of UC Merced's initial buildings with the use of materials familiar to the Valley, but employed in service of the functional needs of the building.  Primary exterior building materials consist of cast-in-place architectural concrete, corrugated metal, and high-performance glazing—all materials that can be found throughout existing University buildings. Colored cement plaster wasused as a highlight in selected locations at the ground or the exterior stairs. 
Project Details 
Architect: SOM
Program: Academic
Developer: Plenary Properties Merced
Contractor: Webcor
Size:  155,000 GSF, 4 floors with basement
Sustainability: LEED Gold Target
Completion Dates: Fall 2019 
 
The "2A" Wet/Dry Laboratory defines the length of the new Academic Quad