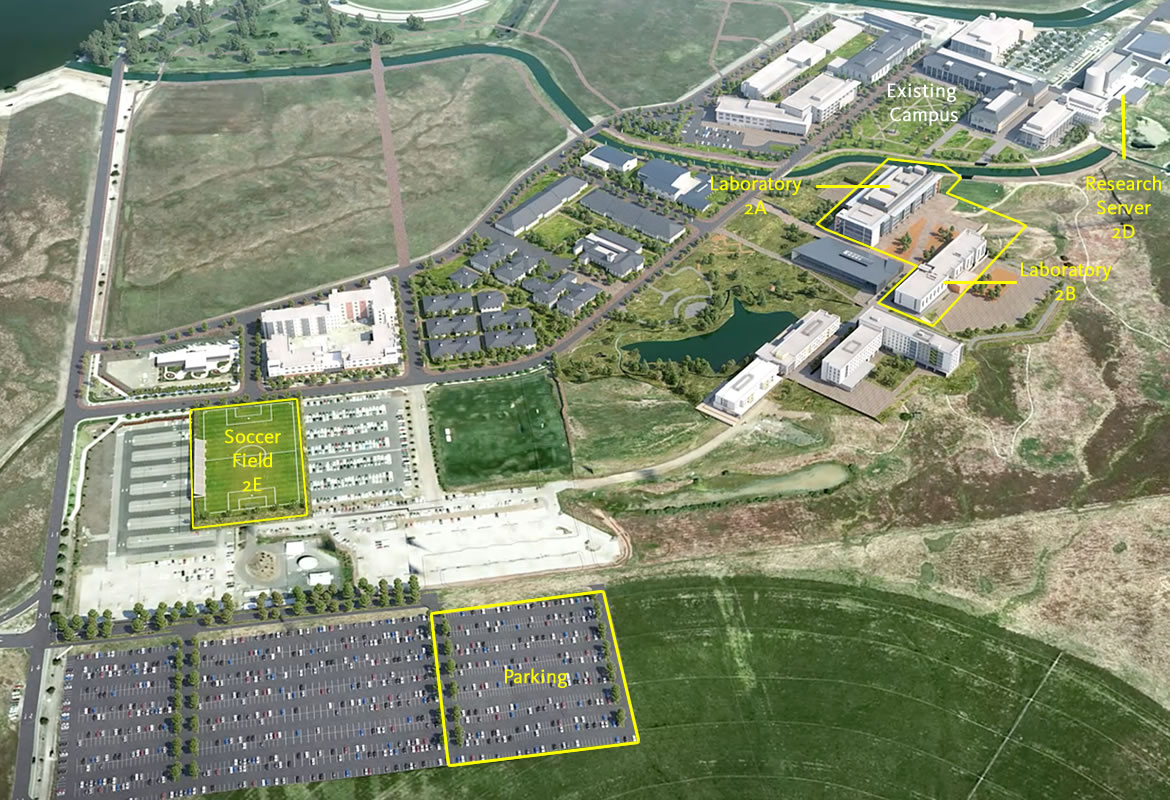 Fall 2019: Second Delivery
"Second Delivery" is 150,800 assignable square feet in size and includes a new wet-laboratory, computational laboratory buildings with faculty offices, and an outdoor competition field.  Click here for the latest construction updates
Lab 2A: A wet laboratory building designed by SOM that also includes a maker space, chemical stockroom and academic machine shop.

Lab 2B: A dry computational laboratory and faculty office building designed by WRNS Studio, with a 299-seat lecture hall and arts-related performance lab for teaching and research.

Research Server 2D: A research modular server located adjacent to the Central Plant and designed by Cupertino Electric that will enable electronic storage of research.