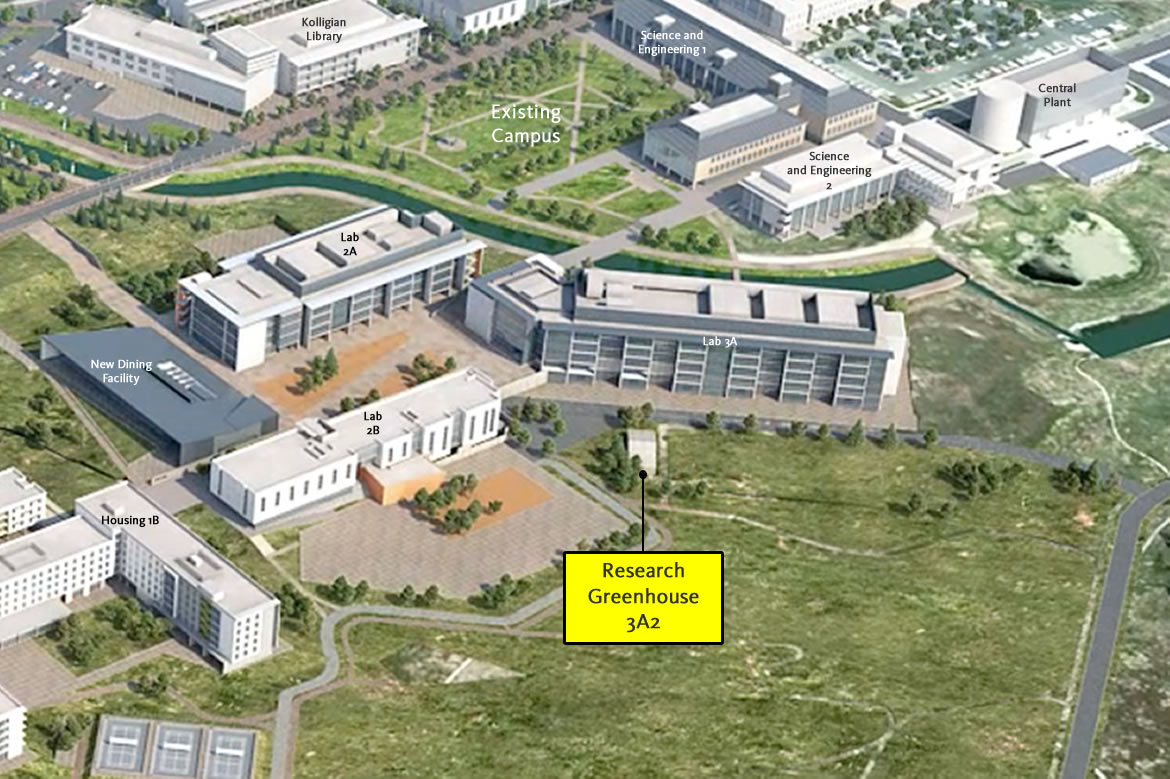 Overview
Lab 3A2 is a 2,500 square foot research greenhouse adjacent to the Lab 3A building.  Designed by Skidmore, Owings and Merrill, It will be complete in Fall 2020 as part of the campus expansion.   The building has been sited in a location well-suited for future expansion as funding becomes available.  
Access to plant-growth facilities is essential for the controlled, hands-on research carried out by many UC Merced faculty members and students.  The potential for research performed in this facility includes areas such as food and water security, biodiversity, climate change, renewable energy, and ecosystems.  
 
Project Details 
Architect: SOM
Program: Academic
Developer: Plenary Properties Merced
Contractor: Webcor
Size:  2,560 GSF, 1 floor
Sustainability: LEED Gold Target
Completion Dates: Fall 2019 
 
We want your help!
At various points during the development of this building, we will need campus input from interested students, faculty and staff.
Upcoming Review Opportunities
If you are interested in participating in the campus review or space allocation process for this building, please send an email to project2020@ucmerced.edu with the subject line "Research Greenhouse 3A2"