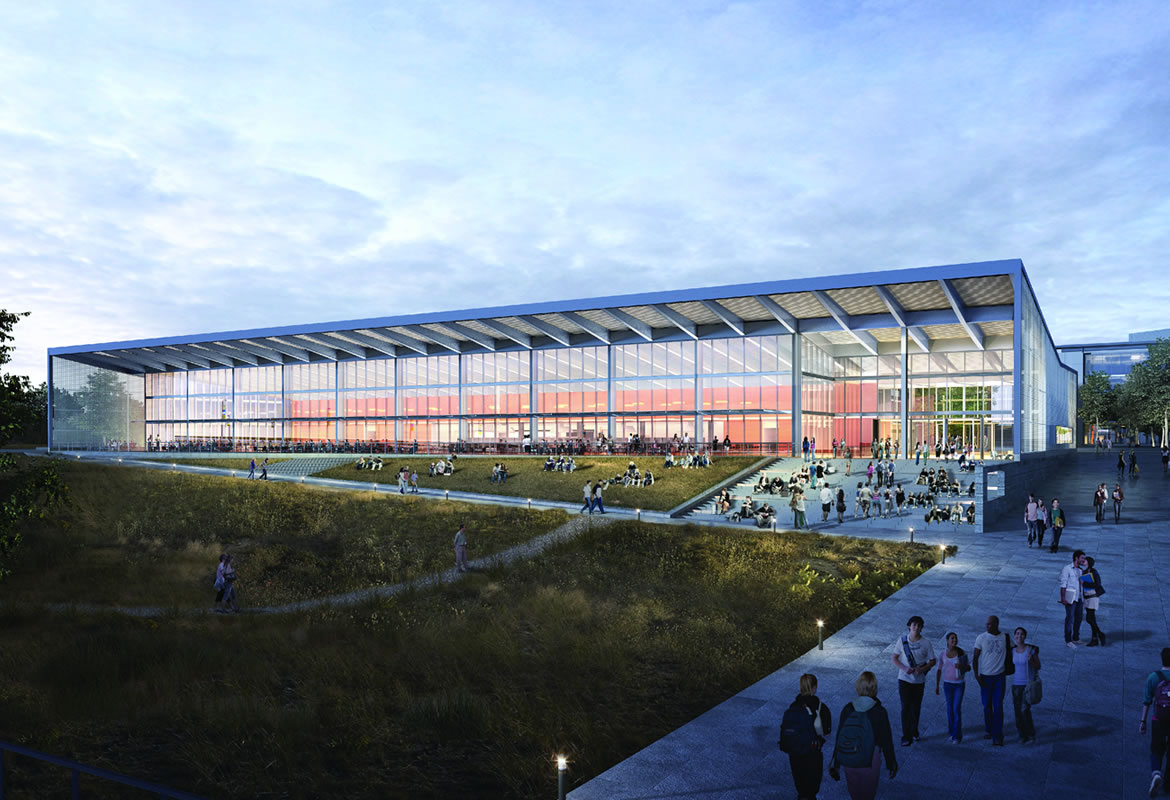 The multipurpose Dining Facility is designed to be a highly visible element of the campus, and features an overall design influenced in materials and form by the Central Valley's agricultural heritage. 
The general seating area of the 600-seat facility is conceived as an open space of engagement and relaxation, supporting a healthy and sustainable approach to both food and community.  A variety of indoor and outdoor seating options and smaller dining rooms will add social variety.   The orientation of the dining area towards Little Lake cultivates a relationship to the natural environment as students, faculty and staff enjoy their meals. 
Additional storage for the facility is accommodated in the basement.   The partial basement connects through a below ground tunnel corridor to the joint use Shared Service Loading Facility located beneath the Academic Quad.
Project Details 
Architect: SOM
Program: Food Service, Student Life
Developer: Plenary Properties Merced
Contractor: Webcor
Size:  37,000 GSF, 1 story with basement
Sustainability: LEED Gold Target
Completion Dates: Fall 2018 
 
We want your help!
At various points during the development of the 2020 Project, we will need campus input from interested students, faculty and staff.
If you are interested in more information about for this building, please send an email to project2020@ucmerced.edu with the subject line "Dining Facility"