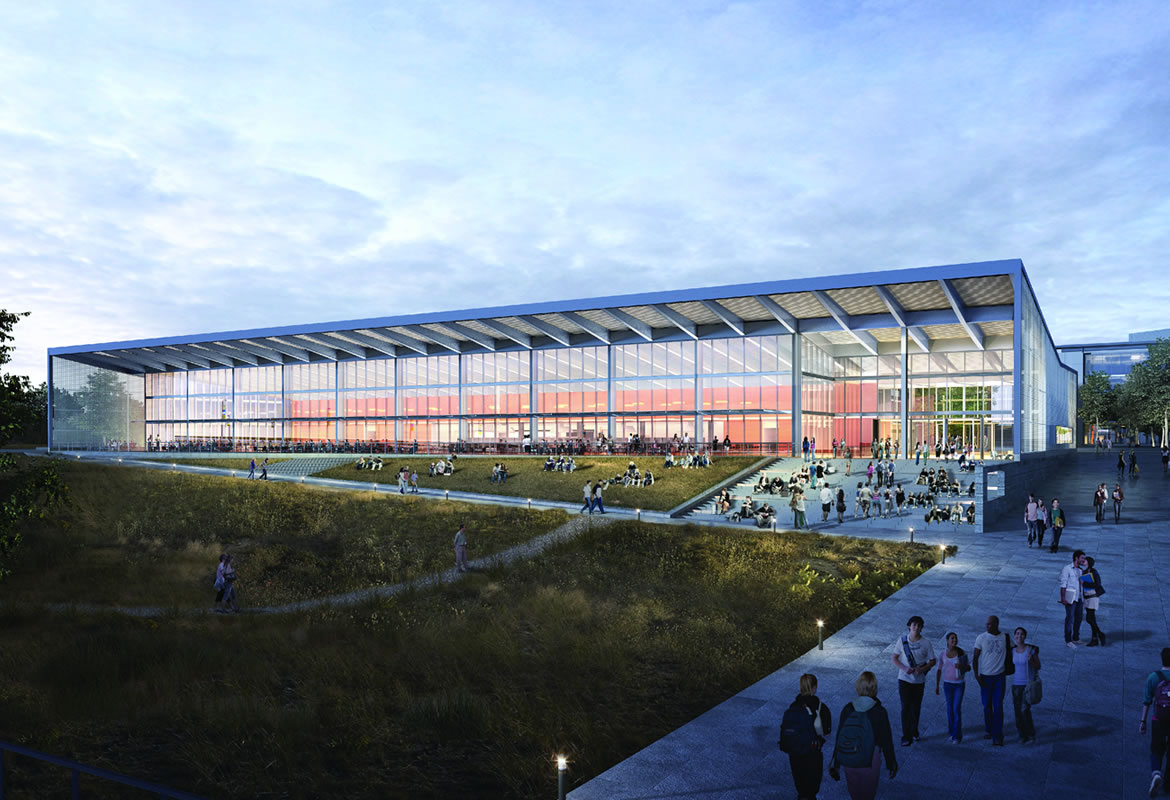 The multipurpose Dining Facility was designed to be a highly visible element of the campus, and features an overall design influenced in materials and form by the Central Valley's agricultural heritage. 
The general seating area of the 600-seat facility is conceived as an open space of engagement and relaxation, supporting a healthy and sustainable approach to both food and community.  A variety of indoor and outdoor seating options and smaller dining rooms have added social variety.  The orientation of the dining area towards Little Lake cultivates a relationship to the natural environment as students, faculty and staff enjoy their meals. 
Additional storage for the facility is accommodated in the basement. The partial basement connects through a below ground tunnel corridor to the joint use Shared Service Loading Facility located beneath the Academic Quad.
Project Details 
Architect: SOM
Program: Food Service, Student Life
Developer: Plenary Properties Merced
Contractor: Webcor
Size:  37,000 GSF, 1 story with basement
Sustainability: LEED Gold Target
Completion Dates: Fall 2018