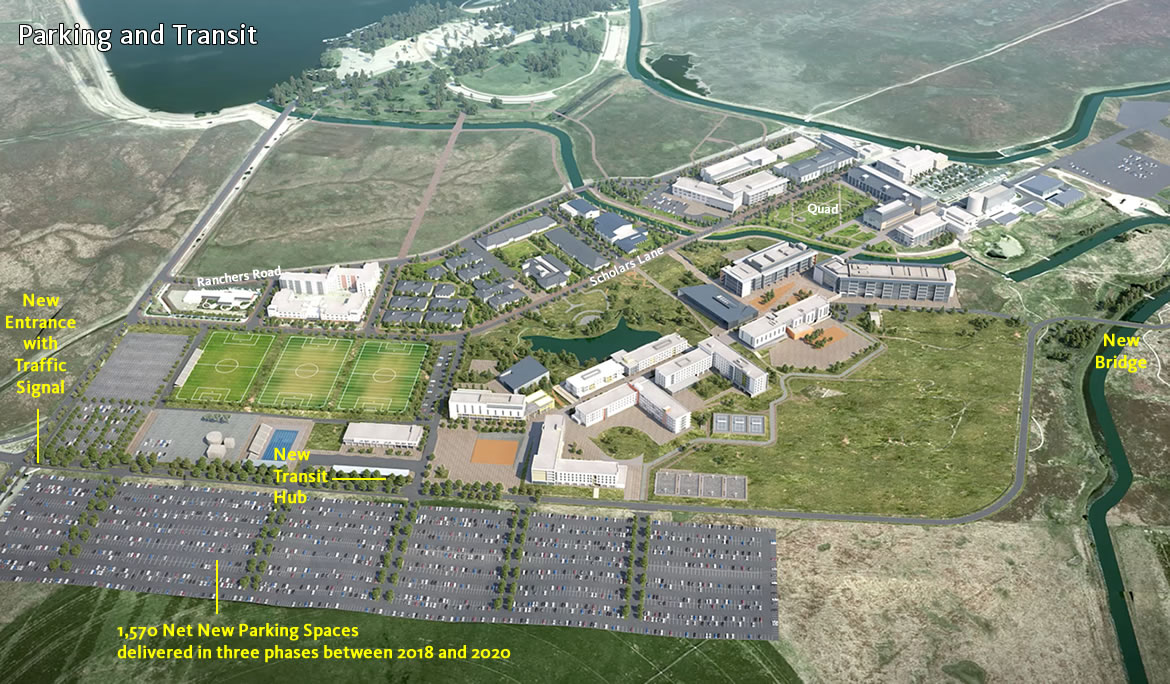 The creation of a new campus parking lot south of the 2020 Project development site has helped add 1,570 net new parking spaces to UC Merced's parking inventory in 2020 - a 60% increase.   The parking lot paving strategy was designed to allow stormwater to replenish the aquifer during winter rain and the parking stalls are colored white in order to reflect heat during the summer.
As part of the project, a new stoplight has been installed at the intersection of Bellevue and Lake Roads.  The lot includes ADA Parking and charging infrastructure for electric vehicles as well.  The lot opened in phases between Fall 2017 and Fall 2020.
Please click here to learn more about the current status of the lot, pedestrian paths and access routes.
Project Details
Program: Operations
Developer: Plenary Properties Merced
Contractor: Webcor
Completion Date: Phased Delivery between Fall 2017 and Fall 2020