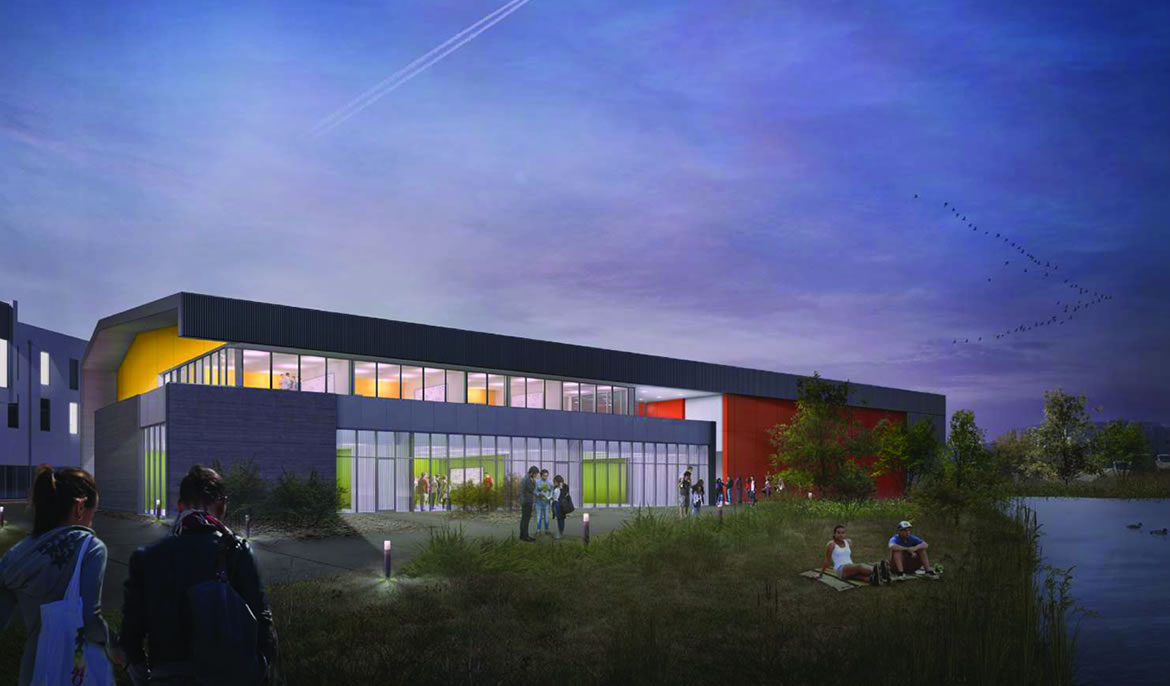 Overview
With the 2020 Project, the social heart of UC Merced has shifted southward to  Little Lake. New mixed-use buildings are being engaged with the Lake to create an active, vibrant place for students, faculty and the community to learn from each other and exchange ideas. 
One of the most prominent facilities edging Little Lake is the Conference Center. The facility is comprised of a large ballroom, several large meeting rooms, and multiple seminar rooms intended to serve the campus and the community for a range of activities, such as:
Scholarly conferences and seminars

Student-focused events

Community events
The 2020 Project was delivered in three phases and the Conference Center was part of the third and final phase which was completed in Fall 2020. 
Project Details
Architect: Mahlum
Program: Student Life
Developer: Plenary Properties Merced
Contractor: Webcor
Size: 25,000 GSF
Sustainability: LEED Gold Target
Completion Dates: Fall 2020