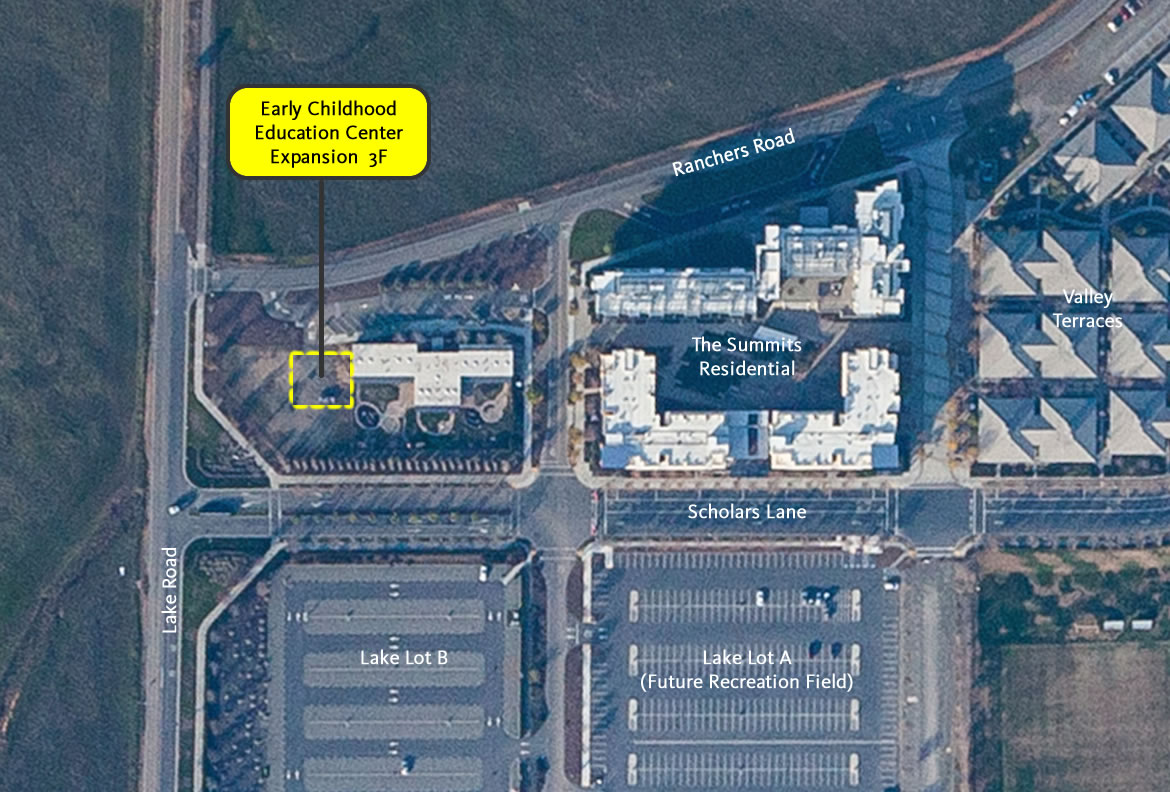 Overview
The campus expansion project includes the addition of new space for the existing Early Childhood and Education Center.   The one-story addition is located directly west of the current facility and has provided space for two new classrooms.
Project Details
Architect: Indigo
Program: Student Life
Developer: Plenary Properties Merced
Contractor: Webcor
Size:   3,080 Assignable Square Feet
Sustainability: LEED Gold Target
Completion Dates: Fall 2020
 
We want your help!
At various points during the development of the 2020 Project, the development will need campus input from interested students, faculty and staff.
If you are interested in contributing to the space allocation process for this building, please send an email to project2020@ucmerced.edu with the subject line "ECEC Expansion".