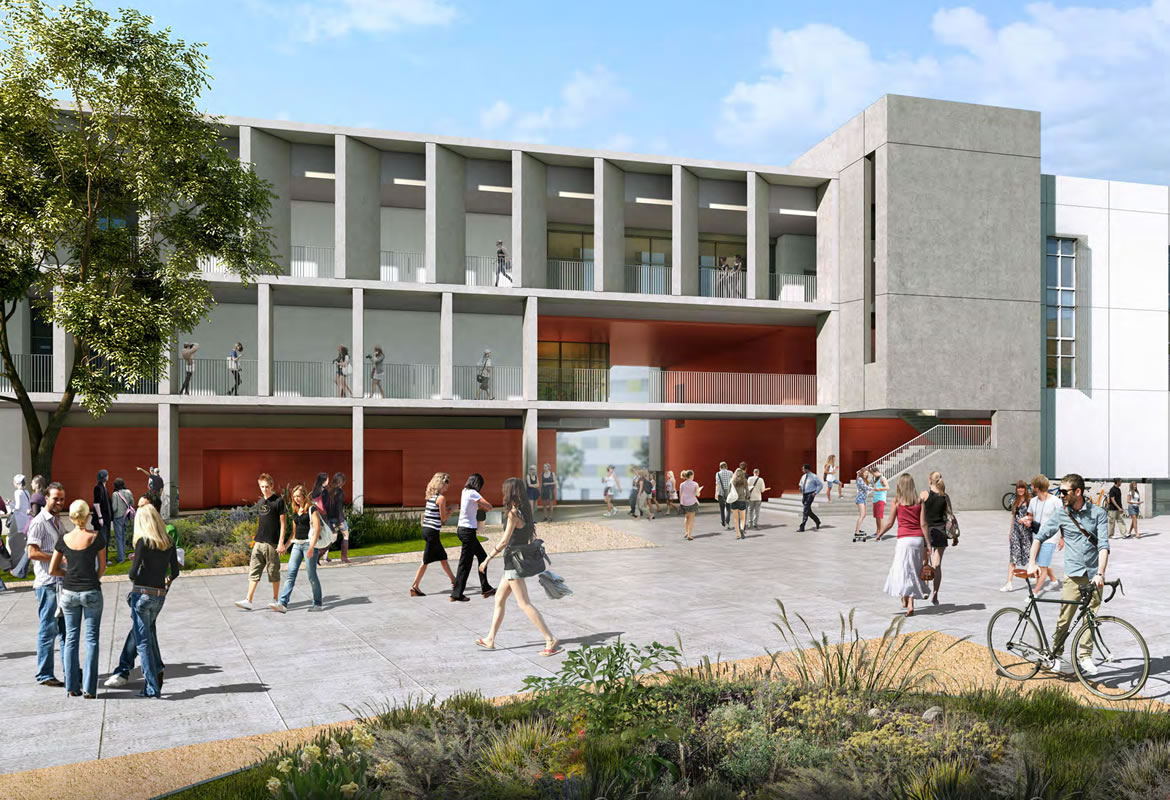 Overview
The Computational Laboratory/Academic Office Building location along Academic Walk creates a relationship between the Academic Quad on its northern side and the natural landscape to the south.
Active program is clustered around activity nodes and interconnected outdoor spaces.  These features ease wayfinding, and foster impromptu meetings and collaboration for students, faculty and staff.  Exterior circulation articulates the pedestrian experience at the ground and upper levels facing the Academic Quad.   This allows all levels of the building to participate in the campus experience, and helps the building display its function. Balconies and exterior gathering spaces denote major pedestrian pathways.
Project Details 
Architect: WRNS
Program: Academic
Developer: Plenary Properties Merced
Contractor: Webcor
Size: 86,000 GSF, 3 floors 
Sustainability: LEED Gold Target
Completion Dates: Fall 2019 
 
We want your help!
At various points during the development of this building, the project team will need campus input from interested students, faculty and staff.
If you are interested in participating in the campus review or space allocation process for this building, please send an email to project2020@ucmerced.edu with the subject line "Lab 2B"
Plan Review Events
Faculty Lab Review of Schematic Design
Wednesday, December 14, 2016
2:30 pm to 3:30 pm
SE2 Room 302
Class Lab Review of Schematic Design
Friday, December 16, 2016
9:30am to 10:30am
SE2 Room 302
The Computational Laboratory Building ("2B") defines the southern edge of the New Academic Quad